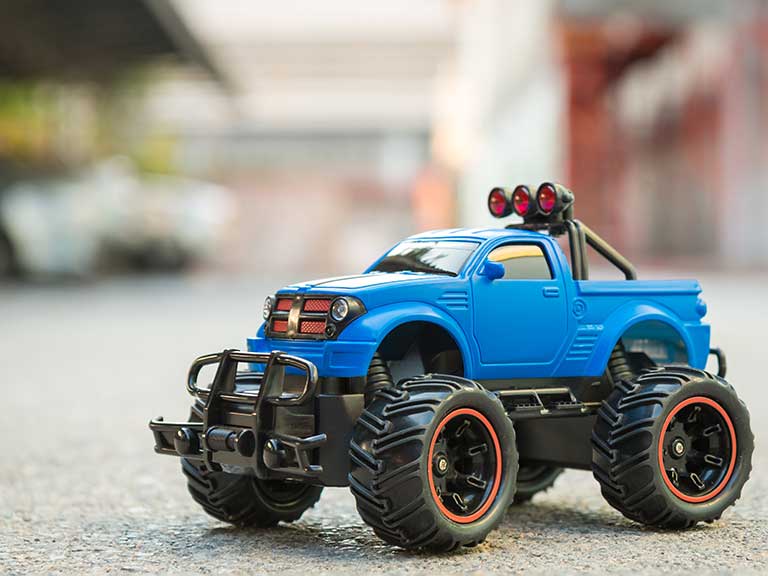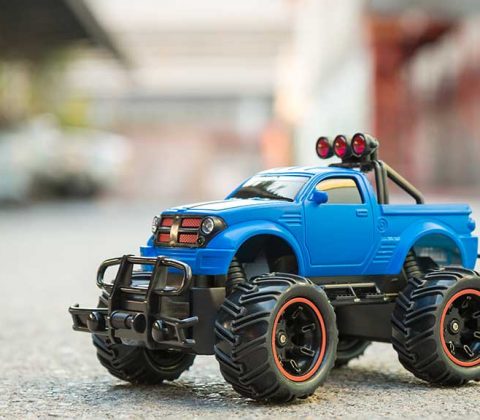 Radio-controlled cars: what is the difference between them?
First of all, decide on who the car is intended for. Of course, for children you should buy the simplest option of a small size, and it's better to immediately buy a couple, so that the first one can be immediately replaced with the second one in the event of a serious "accident", or for joint rides with one of the parents.
For beginners who first take the control panel in their hands, low-cost options of small dimensions are also suitable. In this case, it is worth considering models with an electric motor and in the RTR configuration, that is, ready to run (nothing needs to be assembled, painted, etc.).
For serious and enthusiastic users and professionals, models that require additional assembly, as well as models with an internal combustion engine are suitable. The latter need careful and proper care, as well as some knowledge of the principles of the device.
Key features of RC cars
First of all, the type of engine. Electric cars are easier to maintain and much more economical than models with an internal combustion engine. In turn, electric motors are divided into collector and brushless. The latter are considered more reliable and durable, but the price of models with such engines is higher.
Another important parameter is the scale of the car. Of course, it's a matter of taste what size car to get. Whether it will be a huge car that can overcome significant obstacles, or a small frisky model for racing and spectacular drifts – it's only up to you.
Among others, there is also such a parameter as moisture protection. The presence of good moisture protection will allow you to ride in the rain, in the snow, and through puddles. And this is much more fun than just racing on a dry surface – a lot of sprays and splashes will guarantee delight, joy and fun, and not only for children.
The difference in purpose – the type of car body
The most important thing when choosing a radio-controlled car is to decide where and how you want to drive. Will it be fast off-road driving, drift on the pavement or overcoming serious obstacles and dirt? Are you going to ride alone or compete with like-minded people? Do you like small cars or impressive monsters with huge wheels? Depending on the answers, you can pick up a radio-controlled car with a certain type of body. Let's consider the main types and their purpose.
Radio-controlled buggies are cars with a small body designed for driving on light off-road roads (gravel, dirt, sand). Competitions are often held for these models. Buggy is quite recognizable: high suspension, lightweight small body, powerful wheels. Main characteristics: low center of gravity, excellent handling, as well as a wide "evil" tread. These babies can accelerate to good speeds, overcome difficult tracks, do small jumps, and in some cases even drift!
Radio-controlled crawlers are slow and persistent models with a small body, but with powerful huge wheels, high ground clearance and the same suspension travel. These models are suitable for those who like to slowly solve complex problems – overcome slow tracks with stones and logs, mud puddles and high rises with low speed.
Very similar to a crawler is a monster truck. Perhaps this is one of the most popular models. And there is a lot to love it for! It has an impressive appearance: huge wheels, high ground clearance, pickup body. Monsters also know how to pass through serious off-road and jump from ski jumps. Some models can develop high speed, as well as ride only on two rear wheels.
Rally models – these are cars for speed lovers. Rally cars will give an unforgettable experience of steep turns and rides at high speeds. Such models drive only on flat surfaces or on specially constructed tracks. In this regard, rally cars are simply created for competitions! In addition, usually the models quite accurately copy the appearance of the real cars.
Truggie is another type of radio-controlled car designed for both frisky driving on flat roads and for overcoming off-road. Truggies are a kind of hybrid of a buggy and a monster truck, which has absorbed the best features of both types.
Radio-controlled trophies are one of the most interesting types of radio-controlled cars! It is suitable for those who may be interested in constant hard work on the model: these machines have just an incredible set of additional accessories to give greater resemblance to its real prototype! Spare wheels, cans, winches and much more – everything you might need on a real off-road ride in a trophy class car.
Short course is a sports vehicle. In most cases, it has a high copy capacity, as well as moisture protection to overcome difficult sections of the route. Perhaps the most adapted of all "survival" models, as they have impressive protection from bumps and collisions.
Highway models are designed for fast competitive races. High copy capacity, strong body, excellent aerodynamics – all that is needed to create the atmosphere of real professional racing.
RC custom vehicles and trucks
According to gagadget, these models are worth to be in a separate category. They are mainly intended for playing with children. Most models are designed to maintain functionality: the crane turns and picks up the load with a hook, the loader carries heavy loads, and the dump truck can unload bulk material. Such "skills" of models will definitely not leave children indifferent!