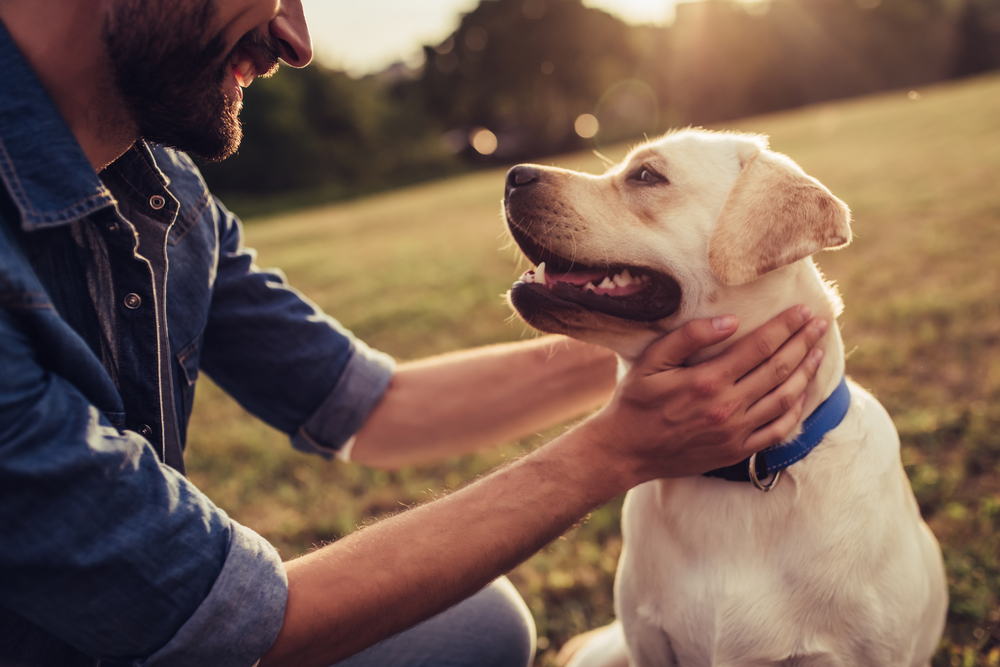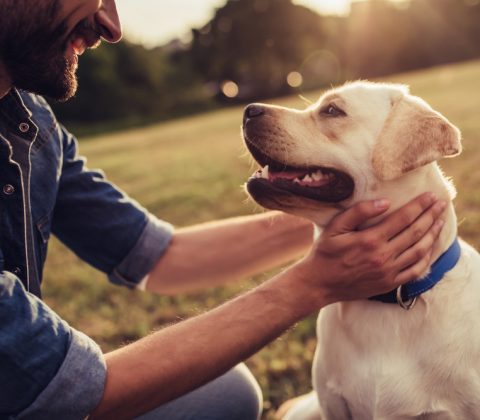 For the dog to not stain or scratch the seat with its claws, you can buy a cover for the seats, which will not cost a lot either.

Wraps or covers come in many forms and are designed for both front and rear seats. There are also covers for door panels. They are also not very expensive, but they protect plastic, leather and wooden linings well from animal claws.

Small dogs can also be carried in carrying bags or carriers. There are many options, from rag to plastic folding. The price depends on the material and type. The main thing is that they are attached to the seats with seat belts, or even through the Isofix fastener, which ensures the animal and you proper safety on the road. It is clear that a large animal cannot be put in such a carrier, but if you are sure that your buddy subsequently does not grow into a polar bear, buy such a device. After all, it is possible to carry a pet in it not only in your car, but also in public transport.

By the way, it would be nice to partially isolate large animals traveling on the second row, so that the dog, in a fit of feelings, does not climb, licking you behind the ear and thereby does not distract you from controlling the driveway. To do this, you can install a mesh screen between the backs of the front seats. It costs about 10$, allows the dog to be near you and at the same time not interfere with your control of the road. And since the screen is mesh, it does not overlap the view and allows you to control what is happening behind through the driving mirror. If you prefer not to be distracted from the road when turning back to see what your dog is doing there, you can buy an additional panoramic mirror and attach it to the windshield using a sucker so that you can see what is happening on the second row. It costs 5-10$ if not less.

Often, dogs lack air in the cabin, especially if the car does not have air conditioning. In order to prevent this situation, drivers are forced to open the windows where the dogs stick their faces out. And this is not always safe. An annoyed dog may try to jump out of the window when you open it, and although it is fastened, it still has a certain degree of freedom.

In order to let the dog breathe freely and at the same time not try to lean out the window, there are special grids / gratings. Foldable, made of plastic, it is inserted between the lowered glass and the upper edge of the door, providing both an influx of fresh air and an obstacle. By the way, these devices are very useful if you often leave the dog in the car in the parking lot. Your fluffy friend will definitely not be stuffy, especially if you ensure the flow of air not from just one, but from two sides. A set of a pair of gratings will cost about 20$.

So, having decided to go on a road trip by car or just to a grocery store with your dog, think about whether you have done everything to make it safe. After all, dogs are our friends, and friends must be taken care of.
Choosing a canvas is probably one of the hardest tasks for a beginner artist. Canvas is the basis for your masterpiece, and if you choose a canvas incorrectly, then the masterpiece may turn out to be "wrong" or simply fail. By choosing a canvas you seem to be defining the technique and method of painting. What is the secret? Let's take a closer look at what a canvas is and how to choose it correctly.
When choosing a canvas, pay attention to the material. You have seen the abundance of canvases now offer art shops and websites? Do not choose a canvas at random, a little knowledge will help you decide easily and quickly.
From what material to choose a canvas for oil paints, cotton or flax?
Cotton canvas to choose from or not.
Choose cotton canvas or not
Cotton canvases are probably the most common today and are in constant demand. Choosing a cotton canvas, you will not miss, the material is "obedient", it is pleasant and convenient to paint pictures in any technique oil. As far as I know, cotton canvases were the first to be used in the USA, only in the last century. As you understand, they are not even a century, so it is impossible to check how long they are durable.
On the upsides of choosing cotton canvas:
the price of cotton canvas is not as high as linen canvas;
at a good stretch it's good and comfortable to write on cotton canvas;
If you talk about the drawbacks of cotton canvas, it's worth noting:
it is subject to the accumulation of moisture.
is easily exposed to mechanical influence;
over time, the cotton canvas can sag.
Is it worth choosing a linen canvas?
Is it worth choosing linen canvas?
Having chosen a linen canvas you will repeat old masters who painted their masterpieces only on linen canvases. Flax has proved to be the best material for canvas. Paintings on linen canvases have been painted for centuries, unlike cotton which appeared as a canvas material not so long ago. The choice of linen canvas for painting is "noble" and the best among artists.
If we talk about the advantages of linen canvas, it is worth noting:
flax does not absorb moisture unlike cotton;
it's less prone to sagging over time;
it's not so exposed to mechanical damage;
What about the disadvantages? Are there disadvantages when choosing linen canvas?
Yes, they do:
linen canvas is much more expensive than cotton canvas;
it weighs a little more than cotton (if we talk about exhibitions and mailing pictures);
Synthetic canvas, choose or not.
Synthetic canvas, choose or not.
I have to be honest, at the time of writing this article, I have never used synthetic fiber canvas. Moreover, in the shop where I buy my art materials, I have never seen a synthetic canvas. This is of course the trend of the new era in painting and most art salons do not yet risk bringing them. Artificial canvas – how you can choose this, will think most who read it. But time goes on, and as before no one could even think about good synthetic brushes, the same now with canvases.
Pros of synthetic canvases:
I don't think anyone's going to argue with the fact that synthetics don't rot or absorb moisture;
synthetic canvas will be lighter than natural materials;
The minuses of synthetic canvases:
as artists say they have not passed the test of time;
few have practiced on them (I've never written on them myself), it's hard to tell how it behaves when you write.
There are also combined canvases: cotton-flax, cotton-synthetics, I am personally skeptical about them. Different materials behave differently and combinations may not behave predictably.
There are three types of canvas grains:
fine-grained canvas. Such canvases are distinguished by their almost smoothness, graininess of the canvas is very fine and it is not chosen by many people now. On such canvases it is good to write with glaze, applying one layer of paint for canvas after another. It's a good choice if you want to paint a portrait.
the middle grain of the canvas. But the canvas with average grain size, for often one of the most popular. On such canvases it is convenient to write in paste, and also it is possible to write in glaze.
coarse-grained canvas is perfect for working as a mastichein. Such canvas holds texture painting well without visible deformation.
Which canvas is primed or not?
The choice is obvious, your canvas must be primed to be painted with oil paints. Not primed canvas is not suitable for writing, it is 100%. But as always you have a choice: to buy a primed canvas, or not primed and naturally primed it yourself. How? Shops sell art primer, which well.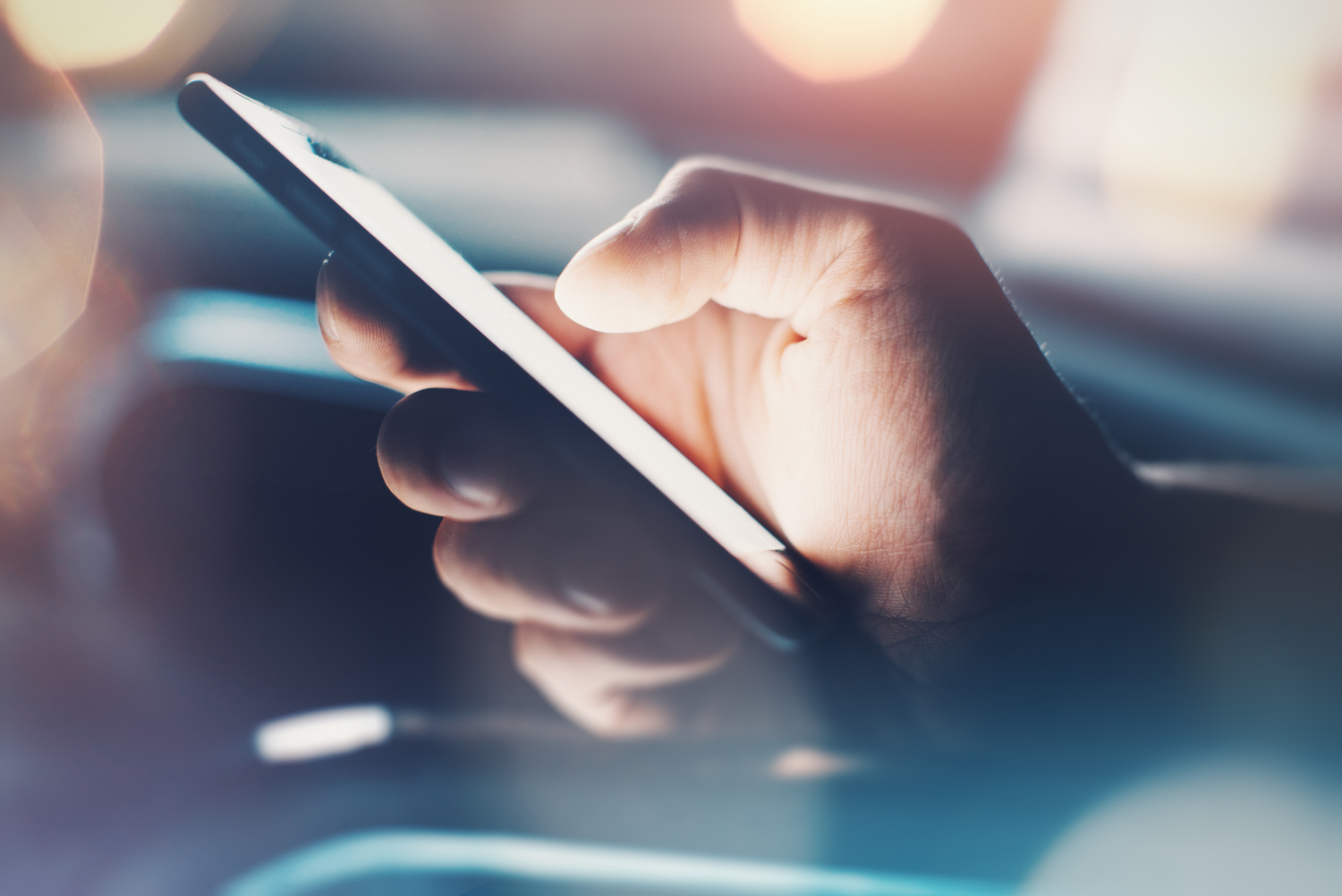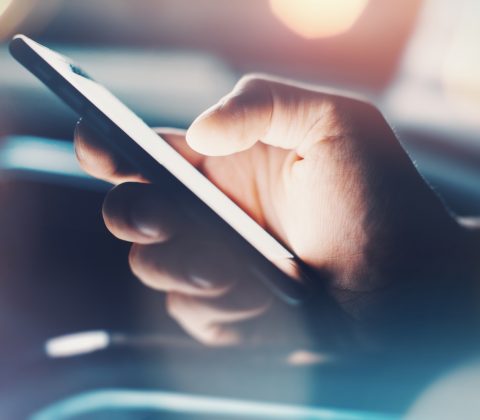 If you haven't fully understood the projectors yet and are not sure what works for you, then this article is for you! At least, I wrote it with the intention of putting everything into shelves and making it as simple as possible. Also, I suggest to consider projectors as a kind of modular constructor – we take an "ordinary projector" featured in https://bestrobotsguide.com/ as a starting point and look in which direction you should go according to your tasks. Once you've decided on the type of projector and the functionality you need (and don't need), you'll narrow your choice down to a few models.
This article is intended to be the most general and, in addition to the projector types, it will discuss the most important features that are inherent to most projectors. However, you will find some links to more specialized articles devoted to a detailed review of a projector type or feature.
The most standard projector is also called a budget "office projector" or "projector for business and education". It costs from $700 (maybe less) and has a brightness of about 3000 lumens, which allows it to give a legible image in well-lit rooms of schools, offices, classrooms of universities and so on. There are two things in the budget.
First, the budget projector does not have any exaggerations in terms of image quality – it should be sufficient, but not more.
Secondly, additional functionality of such projectors is minimal. It is, first of all, a minimum set of tools that provide freedom in choosing the place of installation of the projector – the distance from the screen and the height of installation.
On the other hand, recently the requirements to projectors for schools and offices have become "outdated". Among these requirements is a large number of not very expensive but useful features, such as the control of presentation from the projector console or the presence of digital correction of image geometry, which allows, even if at the expense of sharpness, but still, to place the projector above / below or left / right of the optimal position.
And don't forget that at the high brightness required by the projector to fight external light to maintain high legibility and image quality, the projector should remain within 3kg and the body should be compact and easy to transport.
Here are two separate articles on projectors for schools and multimedia projectors for presentations.
So, we've touched upon an ordinary projector – most models on the market belong to this type. All other types of projectors have come from it and if you don't have enough basic capabilities, you will definitely go in one direction:

You need more brightness for large rooms and screens – "installation projectors".
Need more functionality – "short-focus projectors", "network projectors", higher resolution, etc.
Need better image quality in the dark – "projectors for home theater".
You need the minimum dimensions at low brightness – "pocket projectors", "peak projectors".
Home projectors
I would like to deal with this category right away in order to remove some questions. Obviously, home projectors are designed for showing movies as well as for video games.
If you are interested to read a detailed and extremely boring article about home projectors, here it is.
Here we will also talk about home projectors in the most general terms. "Home projectors" of the initial price group come from "ordinary" budget office / school projectors. In total, there are three resolution options for home projectors. The standard is Full HD (1920×1080), a very economical option is 1280×800 (WXGA, HD). Well, at the price above $5000 somewhere "beacon" 4K projectors.
Bright representatives of full HD projectors are BenQ W1070 and Epson EH-TW5200. By the way, a good selection of full HD projectors reviews from Projectorcentral.com is available here.
For the price of Full HD home projectors start from about $900, but their price increases as the main features improve. The main thing that distinguishes home projectors from ordinary projectors is the room conditions. If a conventional projector is aimed primarily at a partially lit room, the user will want the best image in the home environment by turning off the light. When the light is turned off, a completely different principle of achieving high image quality starts to work. If, in a lighted room, legibility and contrast are achieved primarily by the brightness of the projector, then in the dark too high a brightness becomes undesirable and there is a clear standard regarding the maximum brightness of white. If your maximum brightness is fixed, then contrast is achieved by improving black, that is, reducing the brightness of black light.